The Golden Milos Beach 4-star Hotel is the ultimate destination for those seeking to enjoy an unforgettable stay in Milos. It is situat ...
On the beautiful island of Milos Kostantakis Cave Winery & Residence is a verdant estate that combines vineyards with hospitality and tr ...
Melian Boutique Hotel & Spa is a luxury hotel on Milos situated in the picturesque fishing village of Pollonia. Occupying a secluded loc ...
Price per room per night
€ 230
There is no description for this item.
Nefeli Sunset Studios is a small and beautiful complex of apartments and rooms in Milos, one of the most colourful and picturesque islands i ...
MILOS Orizontes Studios are located in a distance of just 1 km from the main port, ensuring the calmness and tranquility required for your s ...
Psaravolada Resort is located in the south side of Milos, very close to Aghia Kyriaki beach which is one of the best sandy beaches of the is ...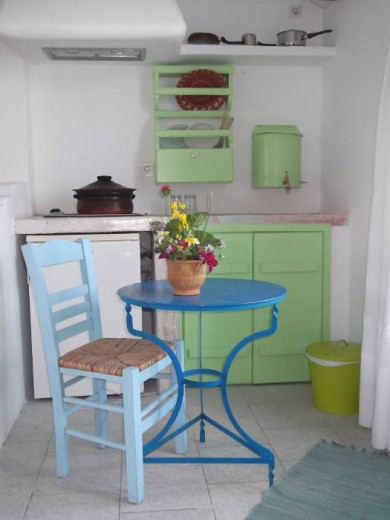 Thalassitra is located in Adamas and offers 4 type of accomodation: Double Rooms, Apartments, Studios and Maisonetes. Thalassitra's St ...
Villa Notos is proud to offer a range of traditionally designed studios and apartments with unique style in an enviable location. Service at ...
Apartments-Houses for rent at Milos island! Houses Ideal for Families & group of friends. Simply put acomfortable vacation o ...