Hotel Ahilion was built in 2007 in the picturesque and historic town of Kalavrita. Located in close proximity to the main square, it offers ...
Located at the central square of Kalavrita town, just opposite the church, Hotel Anesis has 14 rooms offering all modern facilities. The hot ...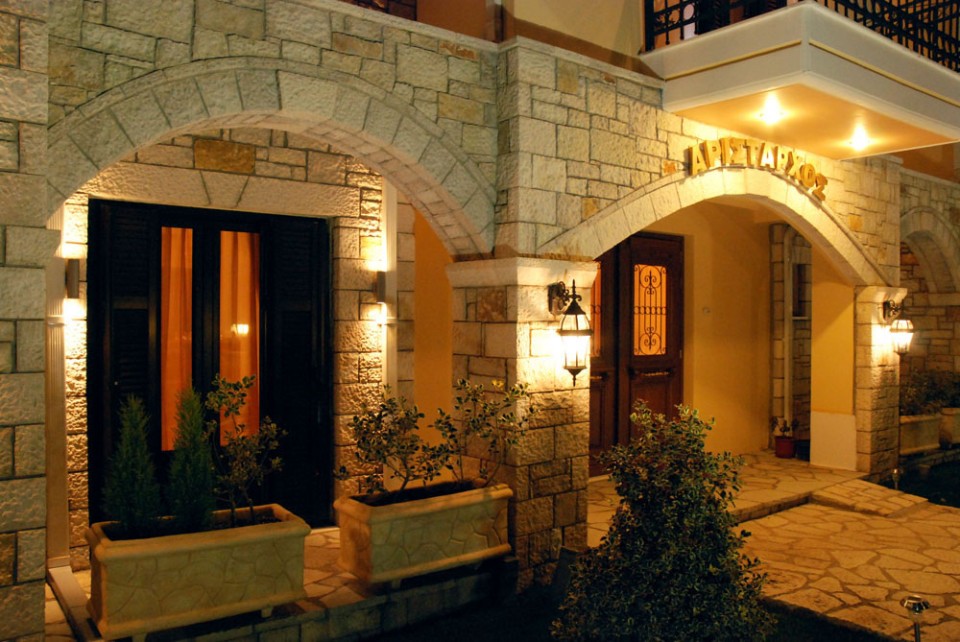 Aristarchos Guesthouse is built in a unique blend of modern and traditional architecture and is ready to offer you genuine hospitality and l ...
Chrysa guesthouse located close to the central square of Kalavryton, just 100 m. from there, in a quit area, next to the Odontotos rail stat ...
Enastron is a newly built complex of suites and apartments located in the historic town of Kalavrita in the Peloponnese, very close to the t ...
There is no description for this item.
Kalavrita Canyon Hotel & Spa is centrally situated in the historic Kalavrita town in the Peloponnese. It offers a spa with steam room, s ...
Mont Helmos is a traditional hotel,located in Klitoria,a village near Kalavrita. It has 30 spacious rooms and a suite with relaxing colours ...
Just 5 km from the historic town of Kalavrita at village Zachlorou, in a green area, we have created a dreamy hotel unit the " Oneiro Zachlo ...
Located at the historic town of Kalavrita, the WOODEN CHALET is only 150 metres away from the train station. Built by wood, the hotel has 8 ...