Laza Beach Inn is a new holiday accommodation by the sea. The 10 rooms have been designed in such a way that they guarantee the most relaxin ...
Price per room per night
€ 60
Art Boutique is located 250 meters right of Mylos Port (Megalochori Port), from flying dolphins and five minutes from the shopping center of ...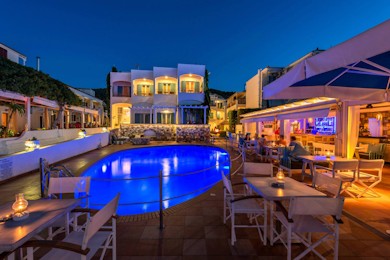 Price per room per night
€ 125
Located at Scala village beach, right next the blue sea of the Aegean, in one of the most beautiful villages of the island and only a few mi ...
The Vasilaras Hotel is unique among Agistri's hotels with its variety of room styles. Beyond its double, twin and family rooms, the hotel ha ...